Defenders meet at
7 PM every 1st Wednesday
of the month at the
Royal Canadian Legion
Centennial Branch 160 on 
Main Street in Dartmouth.
Please drop by for one of our meetings.
Guests are always welcome!
Welcome to the
Defenders Motorcycle Club Chapter 10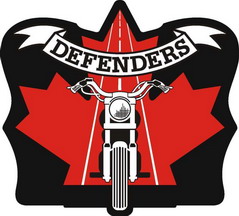 A Canadian organization comprised
of men and women who share the
common love of Motorcycling.
2015 Executive
President: Doug Lapointe
Vice President: Gilles Parent
Treasurer: Michelle Stephenson
Secretary: Guy Leclerc


2015 Ride Calendar